Prebiotics are indigestible fibers that act as a food source for the healthy bacteria found in your gut. Consuming foods and supplements rich in prebiotics not only helps to maintain the health of your digestive system but also boosts your overall immunity.
Once consumed, prebiotics help the healthy bacteria in your gut produce nutrients like acetate, short-chain fatty acids, butyrate, and propionate, which improve the digestive system's metabolic health and performance.
Curious to learn more about prebiotics? If so, then you couldn't be in a better place. Read on as we discuss the best prebiotic foods and supplements you should know about.
Best Prebiotic Foods
Chicory Root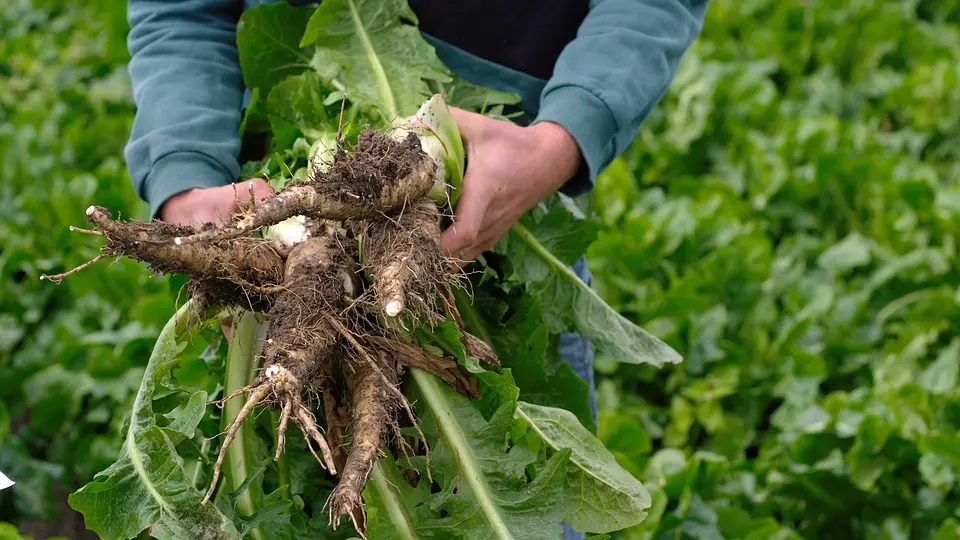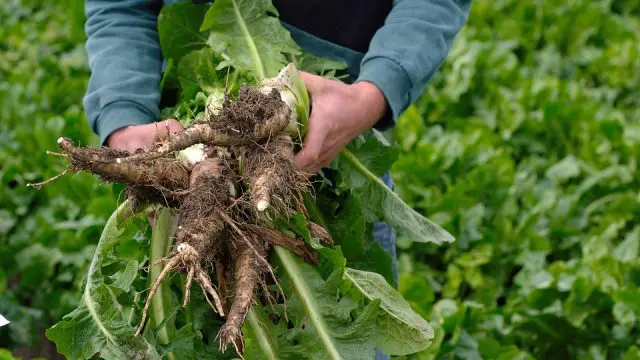 Chicory Root contains 68% inulin, a type of fiber that is indigestible by the human body. The inulin acts as a great source of nourishment for the good bacteria in your gut, which improves digestion while also reducing constipation.
Inulin is a prebiotic fiber known to increase overall bile production, thus improving the body's ability to digest fat and carbohydrates. Moreover, the antioxidant compounds found in chicory root help protect the liver from potential oxidative damage.
You can buy chicory root at your local grocery shop and eat it as a vegetable after boiling. Ground chicory root is also a well-known alternative to coffee, more so for people looking to reduce their caffeine intake.
Jerusalem Artichoke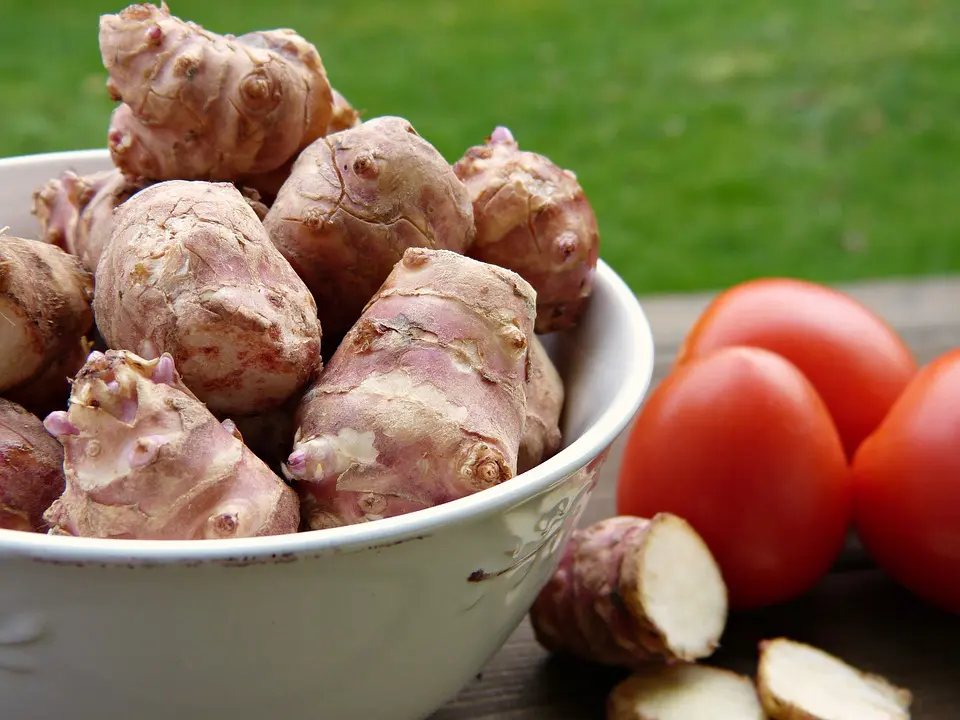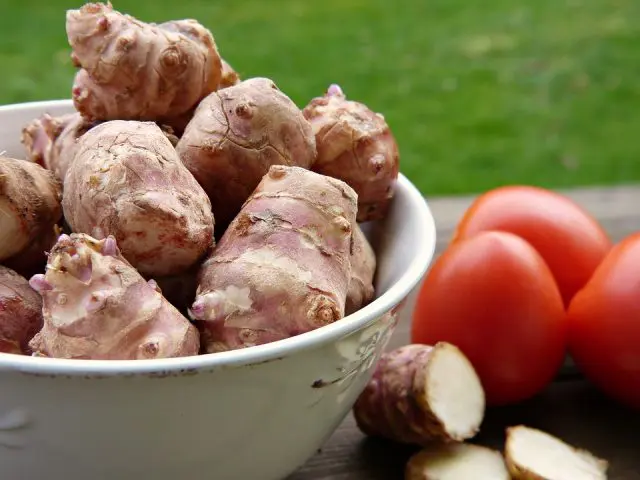 Also called earth apple, sunchoke, or sunroot, the Jerusalem artichoke contains approximately one gram of dietary fiber per 50 grams. Consuming this vegetable regularly will almost certainly increase the population of good bacteria in your gut. It is among the most commonly used sources of soluble fibers for prebiotic supplements.
Besides containing high amounts of inulin, Jerusalem artichokes also have high potassium and thiamine levels, which can help improve muscle function, the performance of the immune system, and the nervous system's overall health.
You can choose to boil the sunroot or eat it raw. But to boost the overall number of prebiotics in your colon, it's best to consume this vegetable regularly.
Dandelion Greens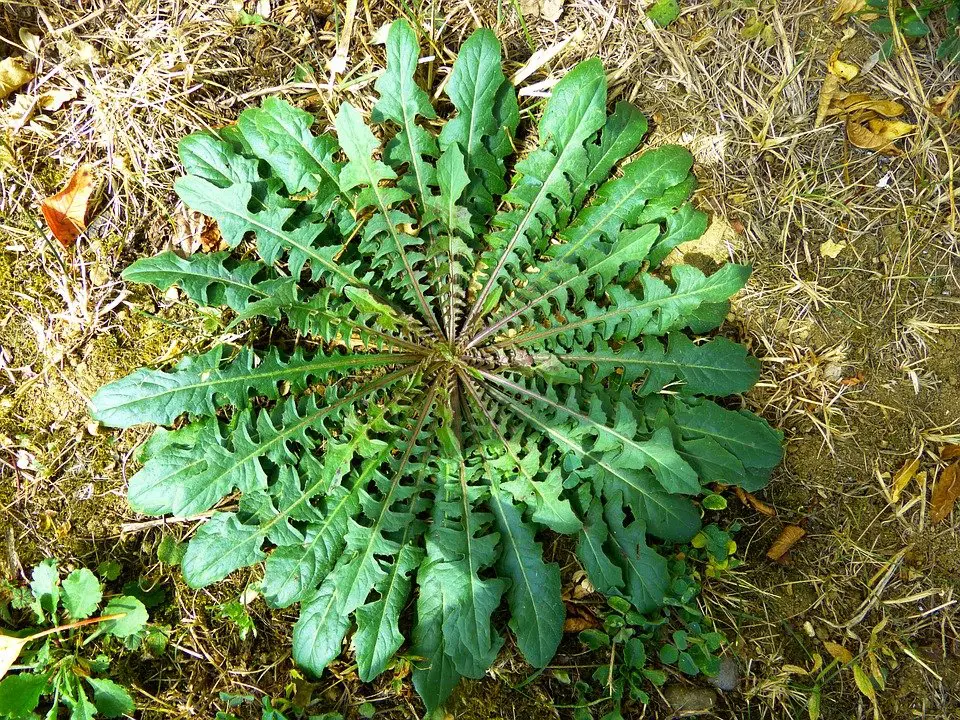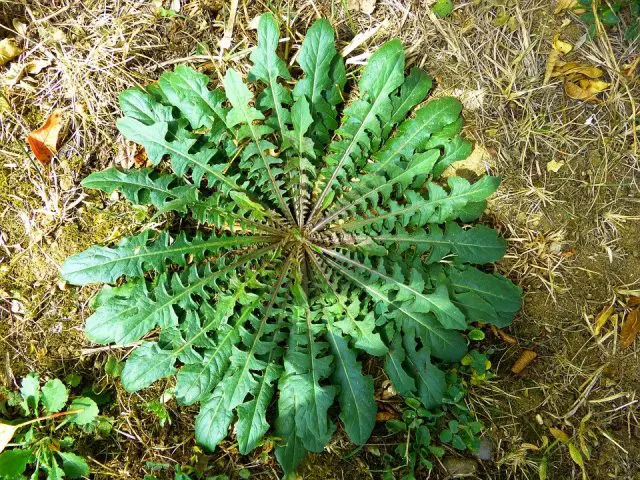 The dandelion plant needs no introduction when it comes to healthy living. Rich in calcium, iron, Vitamins C, A, K, and B2, and protein, dandelion consumption is a surefire way to keep the doctor away.
In addition to its numerous nutritional benefits, the dandelion plant also contains high fiber levels (2 grams per 50-gram serving), making it among the best prebiotics. The Dandelion plant is also known to help against inflammation, cancer, and diabetes. The vegetable is commonly used as an ingredient in most prebiotic supplements.
Braising and sautéing are great ways to prepare this prebiotics feed, especially when accompanied with lots of garlic. You can also eat this prebiotic raw as part of a delicious salad.
Garlic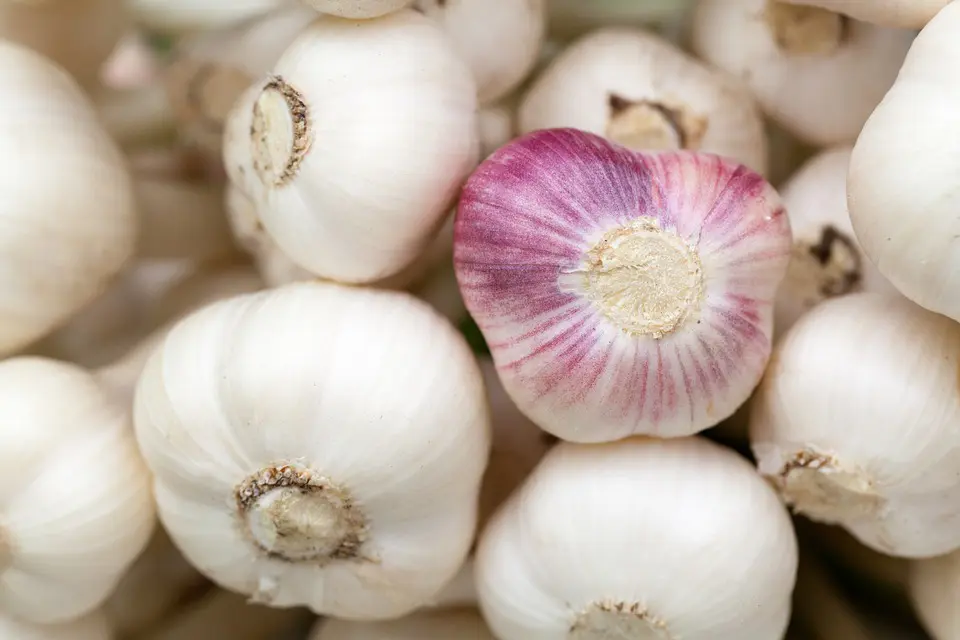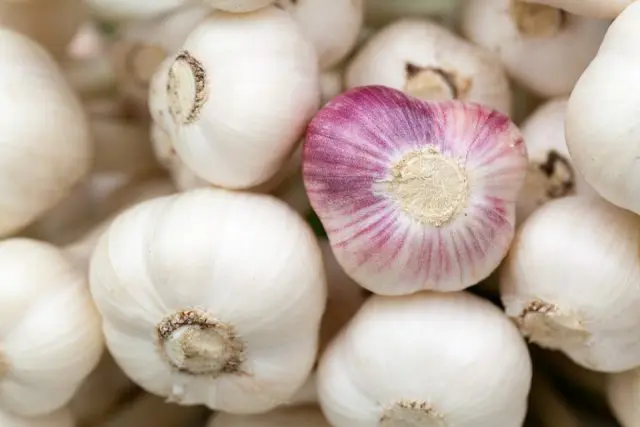 Garlic contains a high amount of indigestible fiber that promotes the growth of Bifidobacteria in the colon. This common herb contains 11% inulin and 6% fructooligosaccharides (FOS), a naturally occurring (super sweet) prebiotic.
The good thing about garlic is their ease-of-availability as you can easily purchase them without placing an order. Regular garlic consumption is associated with anti-cancer, antioxidant, and antimicrobial benefits. Garlic is also known to prevent the growth of harmful, disease-promoting bacteria.
Consuming garlic shouldn't be too hard as you can use it in its vegetable form or add it to your meals as a ground spice. For best outcomes, you should normalize including garlic in most, if not all your recipes.
Onions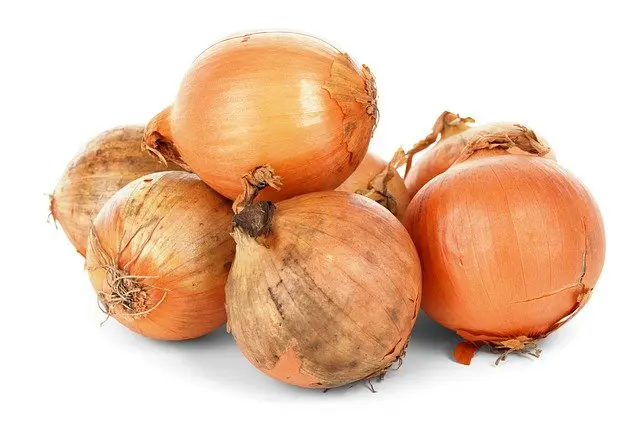 Onions contain 10% inulin and 6% FOS, making them among the best prebiotics around. Eating foods prepared with onions as an ingredient will allow your body to benefit from improved fat breakdown, enhanced immune system functionality, and a healthier digestive system.
The FOS found in this prebiotic is vital in strengthening gut flora, which helps boost the overall nitric oxide production in cells. Nitric oxide is released by all cells and increases blood flow while lowering blood pressure.
Moreover, the presence of quercetin, a flavonoid found in onions, gives the bulb impressive anti-cancer and antioxidant properties, making it among the best prebiotics to consume.
Asparagus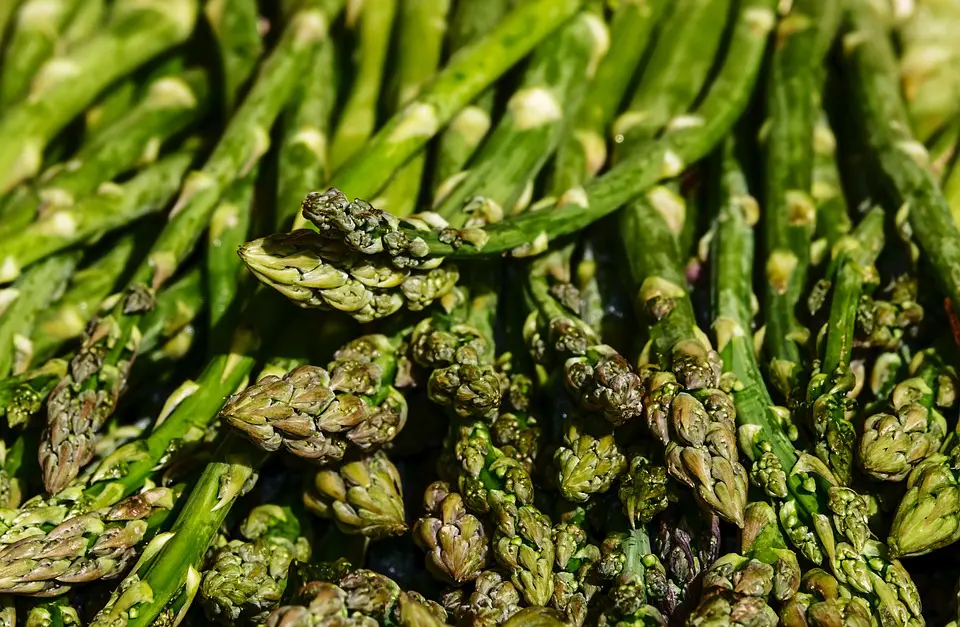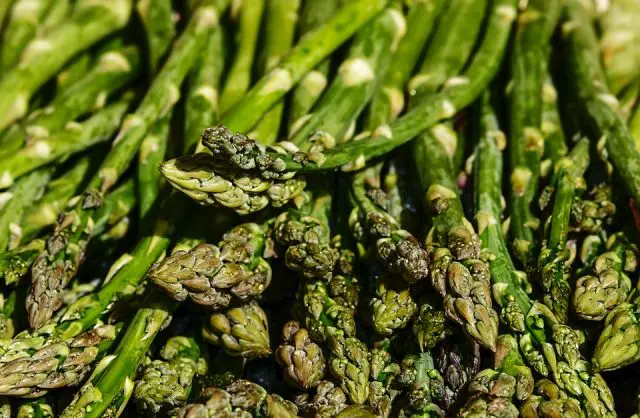 Asparagus is a highly nutritious vegetable commonly used in salads and side dishes. The prebiotic contains approximately one gram of inulin per 50-gram serving. Regular consumption of asparaguses promotes healthy bacteria development in the gut, thus improving your overall digestive health.
Besides the prebiotic fiber`s ability to promote digestive health, it also has powerful antioxidant properties that provide anti-inflammatory benefits when regularly consumed. The vegetable is also known to prevent liver cancer, and regulate blood sugar levels.
Bananas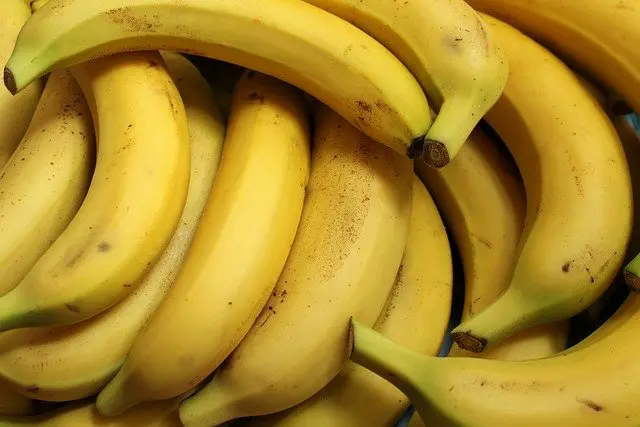 The banana plant`s popularity stems from the sweetness of its seedless fruit and its absolute nutritional value. Bananas are rich in minerals, vitamins, and fiber, making them among the most balanced fruits in nutrition.
And while the inulin level in bananas is relatively low compared to the likes of Asparagus, it still serves as a tremendous prebiotic for gut health. Unripe bananas have high resistant starch levels, which means they`ll act as prebiotics once consumed.
Apples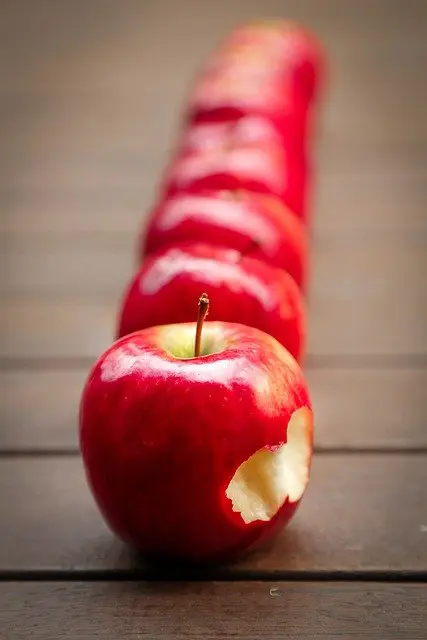 Apple makes it to the list of best prebiotics due to its high fiber content. It contains pectin, a prebiotic fiber that increases overall butyrate levels in the colon. Butyrate is a short-chain fatty acid that acts as food for good bacteria.
In addition to high fiber levels, apples are also rich in polyphenol antioxidants, which, together with pectin, help improve fat metabolism, reduce cancer risk and decrease overall cholesterol levels.
It would help if you considered eating or juicing apples every other day to make the most of their anti-inflammatory and antioxidant properties. The prebiotic fiber in apples makes it an excellent food source for the digestive system's good bacteria.
Oats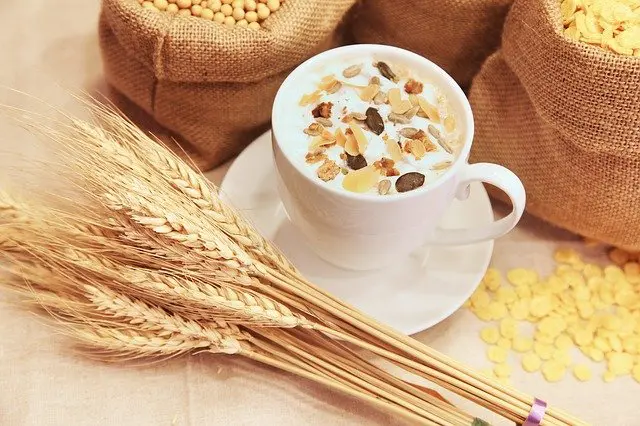 Whole oats contain resistant starch and beta-glucan fiber in large amounts, making the cereal grain among the best food sources for prebiotics. The beta-glucan found in oats is known to improve the digestive system, reduce LDL cholesterol levels, balance blood sugar levels, and promote healthy gut bacteria development.
Moreover, oats are excellent for weight loss due to their ability to control appetite by slowing down the digestion process. This prebiotic also comes with a host of anti-inflammatory and antioxidant benefits due to its high phenolic acid content.
Konjac Root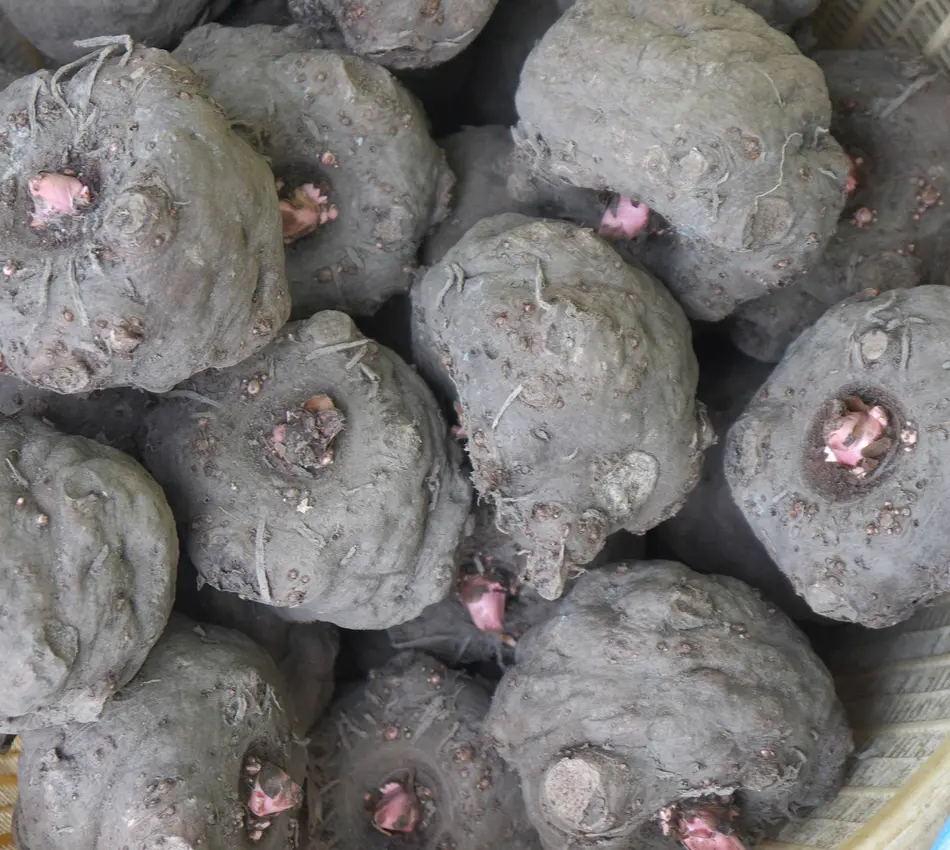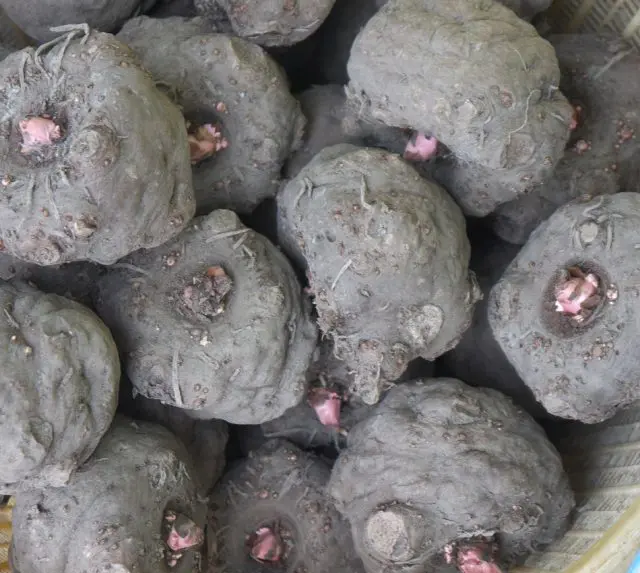 Commonly referred to as elephant yam, Konjac root is a tuber well-known for its wide-ranging health benefits. This highly nutritious tuber contains glucomannan fiber (40%), which besides promoting the development of gut bacteria, helps relieve constipation and improve the immune system.
Regularly consuming Konjac roots is associated with improved carbohydrate metabolism, reduced blood cholesterol levels, balanced blood sugar levels, and weight loss. Although you can prepare several recipes using the elephant yam, it is mostly used as a primary ingredient in some prebiotic supplements.
Best Prebiotic Supplements
Consuming prebiotic foods might not be enough to promote a healthy microbiome. As a result, most people rely on prebiotic supplements to provide good gut bacteria and nutrients.
With many prebiotic supplements available in the market, choosing the right one can prove daunting. Luckily, we`ve got you covered! In this section, we`ll discuss some of the best prebiotic supplements that are guaranteed to improve your microbiome.  
Performance Lab Prebiotic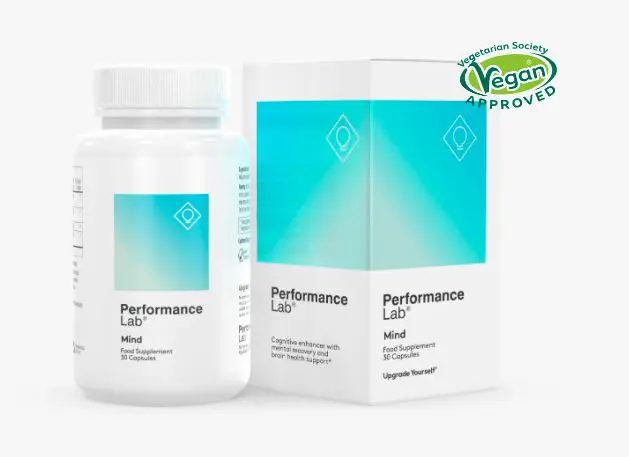 This product by Performance Lab is among the best prebiotic supplements on the market. In addition to having no artificial additives, the prebiotic supplement is gluten-free, soy-free, vegan-friendly, and non-GMO.
Instead of introducing new strains to your body, this prebiotic supplement nourishes your existing gut microbiome, thus reducing the chances of gastric inflammation and distress. The Performance Lab Prebiotic contains inulin FOS obtained from chicory for improved digestive tract performance.
To experience the prebiotics actual benefits, you should take three capsules before your first meal of the day. Please note that although the supplement effectively improves gut health and even weight management, it usually works best when consumed daily.
Pros  
Free of potentially harmful ingredients like gluten, synthetic additives, preservatives, and artificial colors.

Banned substance tested, making it arguably the best prebiotic for sports women and men.

Enhances calcium absorption in the body, thus improving bone health.

Contains soluble fibers that promote healthy bacteria and prevent irritable bowel syndrome.

Regulates the absorption of harmful cholesterol in the body, thereby promoting heart health.

The prebiotic fibers enhance the function of probiotics, thus improving nutrient absorption, immune system functionality and overall digestive health.
Cons
Not ideal for treating constipation.

Taking three tablets at a go may be uncomfortable for some people.
Dr. Formulated Prebiotic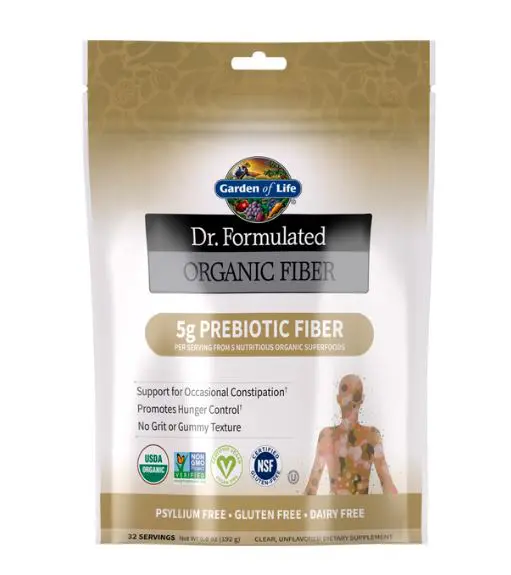 Rated as one of the best prebiotic supplements, this non-GMO prebiotic supplement is available in either citrus flavor or non-flavored versions. To reduce the chances of allergic reactions, the Dr. Formulated Prebiotic supplement is made from natural ingredients and contains no sweeteners, preservatives, or artificial colors.
You can also count on this prebiotic supplement to treat the occasional constipation problem. Some of the prebiotics used include organic apple peel, organic acacia, organic baobab fruit, and organic cranberry fruit. 
All these organic nutrients help improve the microbiome as they provide enough nutrients for the healthy gut bacteria, allowing your body to maximize prebiotics' benefits.
Pros
The product is non-GMO verified, making it one of the safest sources of healthy indigestible fibers.

Promotes the function and development of healthy bacteria that enhance digestive efficiency.

The supplement contains no sugar, dairy, or filler ingredients like many other prebiotics.

Regular consumption promotes gut and heart health.

Packs up 5g of prebiotics per serving.

The product has little to no side effects.

Among the best prebiotic supplements that come in powdered form.

Easy on the taste-buds unlike most prebiotic supplements.
Cons
One might struggle to get the water-powder ratios right

May not work for some people with underlying digestive issues
Align Dualbiotic for Men and Women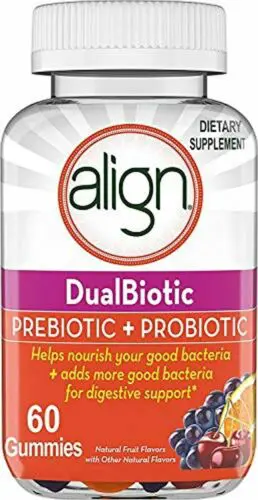 The Align Dualbiotic is among the best prebiotic supplements due to its versatility. Not only does the supplement contain inulin as its primary prebiotic fiber, but it also comes with a probiotic called bacillus coagulans. As a result, consuming this supplement daily ensures you have enough probiotics and a healthy microbiome.
This prebiotic supplement comes in gummy form for ease of consumption and boasts an assorted fruit flavor (natural). While the primary fiber in this supplement is inulin, it also contains pectin, a soluble fiber that helps promote gut health and improve the immune system.
Pros
Comes in gummy form for easy consumption.

The prebiotic supplement contains natural sweeteners.

Doesn't contain artificial preservatives, colors, or sweeteners.

The fibers in the product improve gut microbiome thus promoting gut health and overall health.

The supplement helps in weight management and immune system health.

Contains both probiotics and prebiotics.

Promotes the formation of healthy bacteria thus leading to good digestive health.
Cons
The natural flavors may be uncomfortable for some people.

The product may come with some mild side effects.
Florassist Prebiotic Chewable Supplement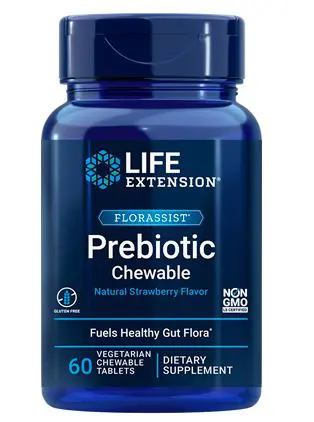 This product by Life Extension is among the few high-quality, chewable prebiotic supplements in the market. By improving your gut microbiome, the prebiotic helps create an ideal environment for probiotics to thrive and perform their functions.
Through supporting intestinal and colon health, the Florassist Prebiotic Chewable promotes bifidobacteria production, a good probiotic whose levels tend to decline as people age. For successful outcomes, Life Extension advises users to chew one or two tablets daily.
Pros
The supplement improves digestive tract health.

Promotes the formation of naturally occurring bifidobacteria in the gut.

Easy to consume as the tablets are chewable, making it a good option for people who don't fancy swallowing health prebiotics.

The product uses primary ingredients obtained from food and doesn't contain any additives or preservatives.

Prevents the formation of bad bacteria thus promoting overall health.

Regular consumption of the supplement also improves overall immunity.
Cons
Users may need to drink some water to remove the stevia and xylitol taste after chewing

Some people may experience mild side effects when using the supplement
Now Supplements Prebiotic Bifido Boost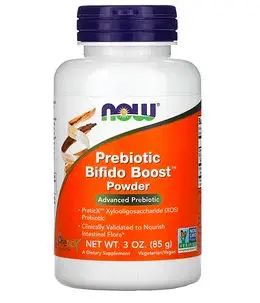 Now Foods Store has a reputation for manufacturing some of the best probiotic and prebiotic supplements. And true to its reputation, the company doesn't disappoint with this non-GMO, soy, nut, and egg-free dietary fiber supplement.
As a GMP quality assured product, you can use the prebiotic supplement comfortably without the fear of gastric discomfort or allergic reactions. The supplement comes in powder form and dissolves easily in warm or cold water.
Pros
May help in the treatment of constipation-related issues.

Works well with other probiotic supplements to improve digestive system health,

The supplement does not contain any artificial additives,

Contains natural ingredients and fibers obtained from food, which reduces the chances of harmful side effects.

Promotes the development of probiotics, thus leading to good digestive health.

The high natural fiber content helps neutralize bad bacteria, thus improving the gut microbiome.

Helps to boost the immunity system.

Contains many essential minerals and other health-improving nutrients.
Cons
The powder may take some time to dissolve.
Best Prebiotic Foods and Supplements: Winding Up
Prebiotic supplements and foods are integral to the good bacteria's development and function in your digestive tract. As a result, you should aim to increase your prebiotic intake both through foods and natural supplements.
When taking prebiotic supplements, it is essential to check on factors like recommended servings and ingredients. Some prebiotic supplements contain additives and potential allergens that might lead to gastric distress, among other potentially harmful reactions.
If you don't fancy the hassle that comes with taking tablets with water, then you might want to try out alternatives like chewable tablets, gummies, or even powdered supplements.